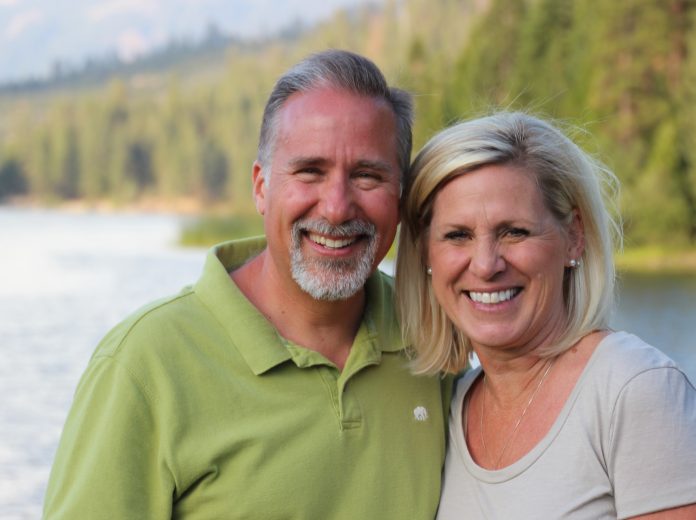 BY MIKE MCKAY: The holidays are a great time to connect and enjoy the blessing of interaction with others.
Connecting with others can be a blessing, a moment where we encourage, help, affirm, give aid, compliment, praise, value, acknowledge, and provide a positive and load-lightening instance for another.
Like the other day in Costco where my wife, Kristi, was doing some last minute Thanksgiving shopping and a woman asked my wife a question about some children's books. I don't think this woman knew Kristi was a teacher, but Kristi gladly shared her thoughts.
The woman then opened up to an issue she was dealing with and my wise, kind, and loving wife gave her some helpful insights. The woman was so glad she connected with Kristi and walked away blessed!
I also had an experience at Costco where a woman stopped me and asked if I knew anything about turkeys (I had two in my cart for our feast). Though this encounter was not as deep as Kristi's, the woman thanked me for the blessing.
We as people desire connection. Sure, introverts seek connection less than extroverts, but we all desire that sense of community and togetherness. Actually, I just read some interesting research from the Barna Group, that one in four adults spends holidays with neighbors!
This "friendsgiving" is an indicator we desire and search after connecting with others, and are blessed for it! King Solomon from the Bible, who happens to be known for his wisdom, said this about connecting with others…
Ecclesiastes 4:9-12: Two are better than one, because they have a good reward for their toil, for if they fall, one will lift up his fellow. But woe to him who is alone when he falls and has not another to lift him up! Again, if two lie together, they keep warm, but how can one keep warm alone? And though a man might prevail against one who is alone, two will withstand him-a threefold cord is not quickly broken.
We were created to connect. That's why there are over 50 "one another" verses in the Bible that encourage taking time to connect. Here are several…
Romans 12:10: Love one another with brotherly affection. Outdo one another in showing honor.
Romans 12:16: Live in harmony with one another. Do not be haughty, but associate with the lowly. Never be wise in your own sight.
Galatians 6:2: Bear one another's burdens, and so fulfill the law of Christ.
Ephesians 4:32: Be kind to one another, tenderhearted, forgiving one another, as God in Christ forgave you.
Hebrews 10:24: And let us consider how to stir up one another to love and good works,
1 Peter 4:9: Show hospitality to one another without grumbling.
John 13:34: A new commandment I give to you, that you love one another: just as I have loved you, you also are to love one another.
Connection takes some initiative on our part. Sure we can, and should, take time to connect when someone seeks an interaction with us, but we should also initiate, like Nels.
Nels is my almost 3-year-old grandson and we were out the other day and he kept initiating connection with others. Nels was saying "hi" to anyone and everyone we would walk by. But he did not just say "hi" to say the word. He wanted a response, a connection. He would actually keep saying "hi…Hi…HI" until that person would respond.
Most did, and for most it was not just a quick "hello" and on with their day. They stopped, locked eyes and responded. Some came over and chatted for a while. Some were even surprised, and one or two looked a little shocked that someone noticed them or gave them attention, but their faces lit up and they even thanked Nels for saying hi.
Nels was not discriminating in seeking a connection with others. Nels said hi to young, old, teen, young adult, men, and women. Ethnicity did not matter either, he just kept saying hi. Yes, a few obviously did not speak English, but to make sure he communicated, he waved and smiled big.
Nels' joy and bright eyes communicated. They would pleasantly respond with big smiles, some mimicking the way he said hi and his funny wave.
Oh, we get so busy, and into our list of things to do, and consumed with the stresses of life, and distracted by our own issues, we miss out on the blessings of connecting with others. The holidays are busy, but even for a moment out at the store or just saying "hi," why not take time to connect.
Mike McKay is lead pastor at Cypress Church, 6143 Ball Road in Cypress, which has a branch in Garden Grove.