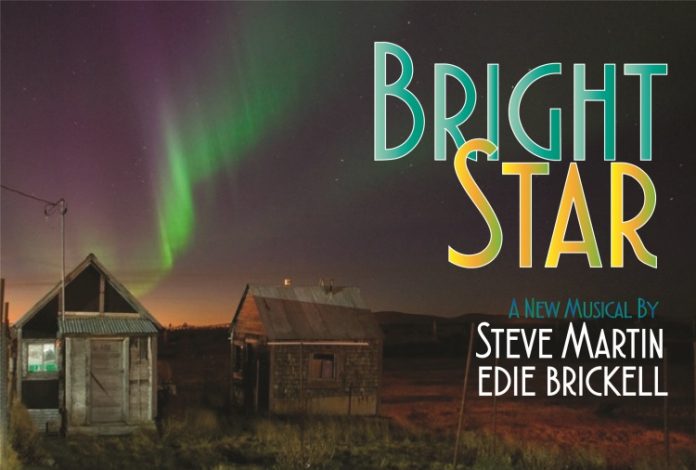 By Angela Hatcher
One More Productions is bringing the Grammy, Emmy, and Academy-Award winning Steve Martin and Edie Brickell's musical, "Bright Star," to its stage for a limited engagement, and this Broadway hit is bound to brighten up your new fall season light like a mid-summer's end to an electric light parade.
Bright Star's musical score will have you hand slappin' and foot stompin' one minute but also grooving to the gentle sounds of the breezy Bluegrass Appalachian Mountain music the next.
Featuring an ensemble of onstage musicians and dancers, the story unfolds as literary editor Alice Murphy meets a young soldier just home from WWII, and he awakens her longing for the child she once lost.
Haunted by their unique connection, Alice sets out on a journey to understand her past – and what she finds has the power to transform both their lives.
OMP's multi-talented and award-winning co-owners and producers, Damien Lorton and Nicole Cassesso, strive to make each production unique, family friendly, and affordable, while they are also dedicated to bringing some of the finest and most talented individuals to their stage.
Their latest production, Bright Star, checks all the boxes, and it is one of those shows that stays with you long after the curtain closes and the lights grow dim.
"Bright Stat"
The Gem Theatre
12852 Main St., Garden Grove
Call 714-741-9550, ext. 221.
Runs Sept. 26 through Oct. 20