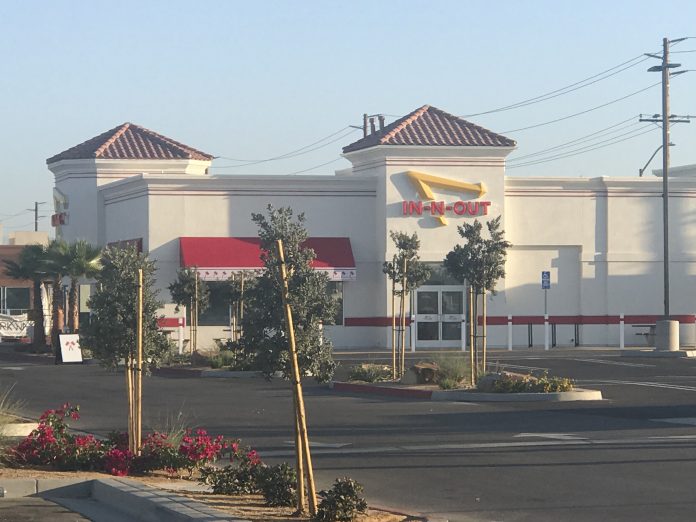 By Brady Rhoades
The final touches are being put on the $32 million Village Center development at Beach Boulevard and Garden Grove  Boulevard.
The development features an In-N-Out burger, Panda Express, Planet Fitness, Chase Bank and much more.
In-N-Out and Planet Fitness, among others, are open. Developers expect everything to be up and running by February 2020.
"I think this is going to bring a breath of fresh air to the area," said Stanton Mayor David Shawver. "I think our community deserves what we're getting there."
Shawver added that the center could bring in "several million dollars" to city coffers on a yearly basis.
The project has been a long time coming.
For years, the area has been vacant. Now, businesses will benefit from approximately 100,000 cars a day passing by.
Historically, Stanton has been known as the gateway to vacationland. Beach is dotted with 1960s and 70s hotels and motels that gave vacationers close proximity to Disneyland and the beach.
In-N-Out is probably the most talked-about locale in the center.
"In California, you haven't made it as a city until you get an In-N-Out burger," Shawver joked.
The center will also feature a dental service and an AT & T store, among others.
And it won't just be a boon to Stanton.
The area serves as a gateway to Garden Grove. A vacant lot often occupied by vagrants hasn't served as a favorable first impression for commuters making turning onto Garden Grove Boulevard or heading for Westminster. That's changed.