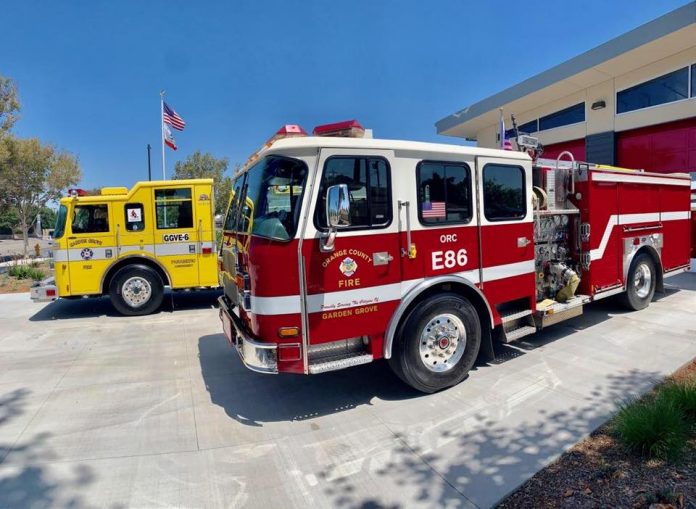 By Brady Rhoades
A new day has dawned in Garden Grove.
Actually, it dawned at 8 a.m. on Friday, Aug. 16.
Starting last Friday, the Orange County Fire Authority is responsible for fire and emergency medical services in the city. The Garden Grove Fire Department has been disbanded. Important note to locals: The 911 system will remain the same for residents. For emergencies, they should call 911 or text 911 if they are unable to speak.
Under the provisions of the contract, the OCFA will provide for all personnel and administration, emergency response units and equipment, including vehicle depreciation and replacement, routine station maintenance, fire prevention (plan check reviews, fire inspections and permits), and community fire education. Most of the firefighters of the city fire department will become firefighters of the OCFA.
"We welcome all Garden Grove firefighters to our family!" the OCFA wrote in a prepared statement.
Garden Grove will fall under Division 1 of the OCFA as Battalion 11. To reach battalion headquarters, the public can call 714-573-6000.
Residents and businesses of the city can find fire department services and programs at www.ocfa.org.
For information on social media, follow the OCFA on Facebook and Instagram @orangecountyfireauthority and Twitter @ocfa_pio.
PulsePoint users should follow OCFA Division 1 to receive notification of incidents in Garden Grove.