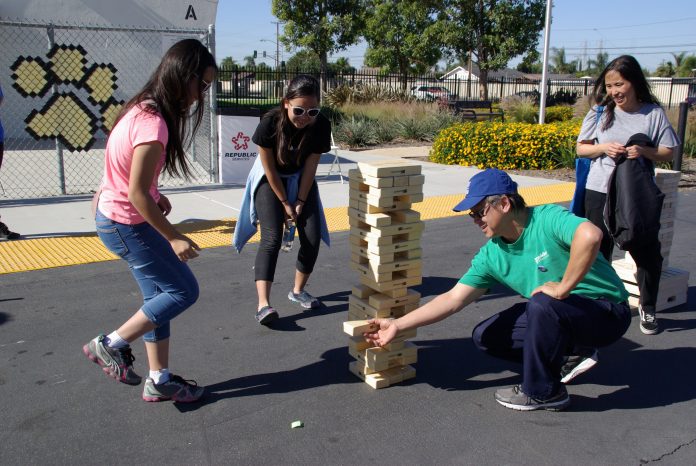 Garden Grove hosted the inaugural "Meet on Beach" event on Sunday at Wakeham Elementary School.
Participants included representatives from GG, Stanton, Westminster, Anaheim, Buena Park, La Habra and Buena Park.
The goal? Figure out a way to improve Beach Boulevard. The event included games and refreshments.
In the photo, a family tries their hand at the game of Jenga.