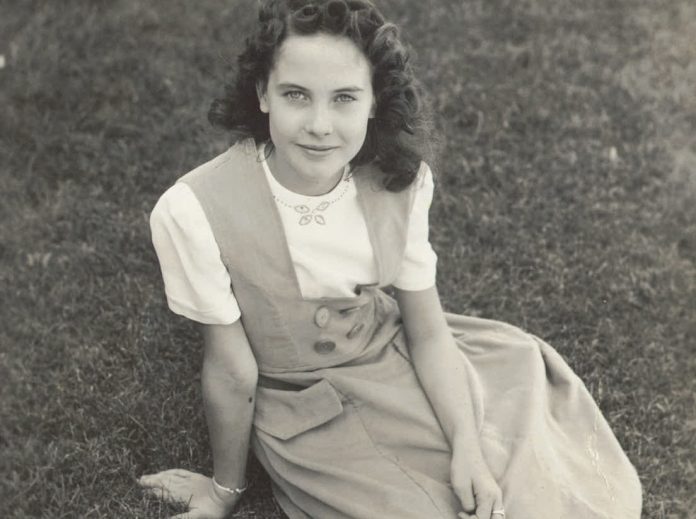 BY LOREEN BERLIN: Kaye Lou Silva, who along with husband John owned Kaye's Kitchen on Historic Main Street for many years, died on March 6; her funeral was held on March 18 at the First Baptist Church in Garden Grove, with many remembering her as the "Matriarch of Main Street."
"Kaye always had a smile on her face and was a pleasure to be around," said Scott Weimer, treasurer of the Garden Grove Downtown Business Association. "She greeted everyone as if they were her best customers and life-long friends whether she knew them or not."
BY LOREEN BERLIN: Kaye Lou Silva, who along with husband John owned Kaye's Kitchen on Historic Main Street for many years, died on March 6; her funeral was held on March 18 at the First Baptist Church in Garden Grove, with many remembering her as the "Matriarch of Main Street."
"Kaye always had a smile on her face and was a pleasure to be around," said Scott Weimer, treasurer of the Garden Grove Downtown Business Association. "She greeted everyone as if they were her best customers and life-long friends whether she knew them or not."
Having worked as a bus boy at Kaye's Kitchen while in high school, Weimer said Kaye Silva was a wonderful employer.
"I have many fond memories of my time spent at Kaye's Kitchen with John, Kaye and Jim Schierberl when he was their lead chef (Schierberl is the current owner of Kaye's Kitchen).
"Kaye will be greatly missed and our thoughts and prayers go to Kaye's surviving family," Weimer said.
Kaye's Kitchen suffered a fire late last year and is still in the re-construction phase. Schierberl said they are working to reopen Kaye's Kitchen in the next couple of months.
"We at Kaye's Kitchen extend our most sincere condolences to the Silva family," said Schierberl. "We're deeply saddened by the loss of Kaye Silva."
"The Silva family has owned restaurants, which include Tony's, Jorene's and Kaye's Kitchen in Garden Grove dating back to 1953," Schireberl said, noting that John and Kaye Silva were extremely active in their family business from the beginning until they sold in 2004.
Mike, Silva's son, shared these thoughts of his mother.
"My mother's laugh and smile were truly contagious — she never had a bad day — and my father hit the lottery the day he met my mom. Mom was the single happiest and nicest person I've ever known, working together with my dad, they ran the restaurant business for nearly 50 years, with their duties perfectly split: my Dad in the kitchen and Mom in the dining room.
"To say they had different attitudes is an understatement. My Dad was there to put out good food, as fast as possible, with little or no chit chat, while Mom was there to meet people, inject joy into their life, and if and when they got a meal, that was a bonus.
"I'll never forget the first night we re-opened Kaye's Kitchen, after moving from Jorene's. It was a Friday Night Car Show and we had been closed for approximately two-to-three weeks, so the entire family pitched in, including a couple of kids we knew to get things going.
"At that time, my parents had run Jorene's with two-to-three employees and took in approximately $3,000 a week, but that first night as Kaye's Kitchen, we made that much in the first six hours.
"My Dad and I were in the kitchen; a friend of Timmy's was doing fries, and we were throwing food through the pass-out window like a factory, with the dining room so full of customers that people were doubling up in booths and waitresses were running around sweating like the Lakers.
"That's when Mom stepped up to the pass-out window with her big smile and looked at my Dad — who was beyond stressed and wearing a huge scowl — and said, 'Boy John, we are really busy, this is a lot of fun.'
"I think my Dad wanted to jump through the pass-out window, but I couldn't stop laughing, hearing the joy in my Mom's voice and seeing the big smile on her face; this was heaven for her.
"A lot of Mom's customers over the years ate cold food because of the constant chatter and greetings, and they loved it. She was not ever in the restaurant business; she was in the people business. Seriously, who wouldn't want to go to Kaye's Kitchen to see Kaye?"
Kaye Lou Silva was born in Casper, Wyoming on March 5, 1943. She and husband John Anthony Silva were married for more than 50 years. They were a Garden Grove High School love story and they were parents to six children, Debbie, Mike, Pam, Renee, Chris and Tim.
Kaye and her family ran a small family diner in Garden Grove for nearly 50 years, which included Tony's with John's parents, Tony and Lucille, then it was Jorene's and then Kaye's Kitchen.
She raised her family on Old Fashion Way and Perrin Drive, where over the years, she basically employed the entire neighborhood, and she helped raise 10 grandchildren, Christopher, Kyle, Brad, Rachel, Anthony, Emma, John, Wyatt, Walker and Sophia.
The Silvas retired in 2004 and moved to Hemet to be with their grandchildren.
After the memorial, the celebration of her life was continued at the Strawberry Bowl, owned and operated by Mike and Denise Silva.
In lieu of flowers, the family asks that donations be made to The Timmy Silva Memorial Scholarship, at Southland Credit Union, 12860 Euclid St., in Garden Grove.