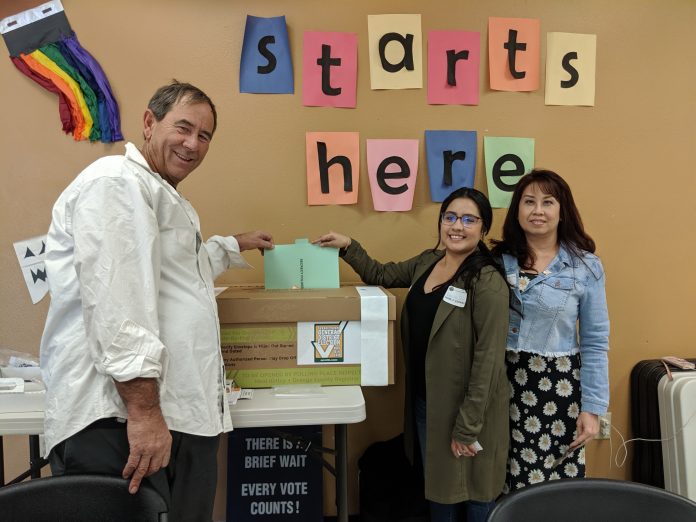 Stanton locals on Tuesday voted to raise taxes on potential pot dispensaries and to raise the city's hotel occupancy tax.
Pictured, Ricky Bethell, far left, casts his ballot on measures A and B at the Stanton Community Services Center. shown with him, from left, are Voting Inspector Cecilia Quiroz and Clerk Thuy Lan Nguyen.
Measure A (the pot tax) passed by a 67 percent to 33 percent difference.
Measure B passed with 64 percent of the vote, according to the Orange County Registrar of Voters. About 3,000 citizens voted in the election.