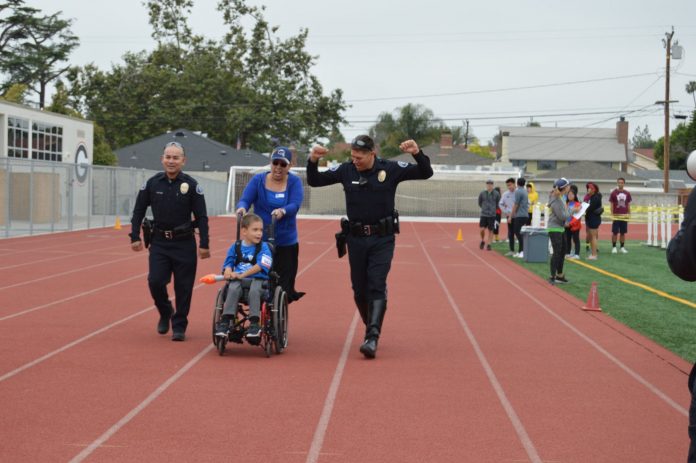 About 700 Garden Grove Unified School District students with special needs competed in Olympic-style competitions during the district's 50th annual Special Games on May 31 at the Michael A. Monsoor Memorial Stadium at Garden Grove High School.
The event is organized by the GGUSD Adapted Physical Education Department and the Special Olympics of Southern California.
When the district's 700 student athletes arrived at the stadium, they were greeted with cheers from high school student leaders. Hundreds of leaders from the district's eight high schools volunteer to run Special Games events, including relays, softball toss, soccer kick and basketball.
"Special Games brings out the best in our students and showcases the supportive and caring culture our district provides for students of all abilities," said Lan Nguyen, board of education president.
The games kicked off with a torch run, shown in the photograph.