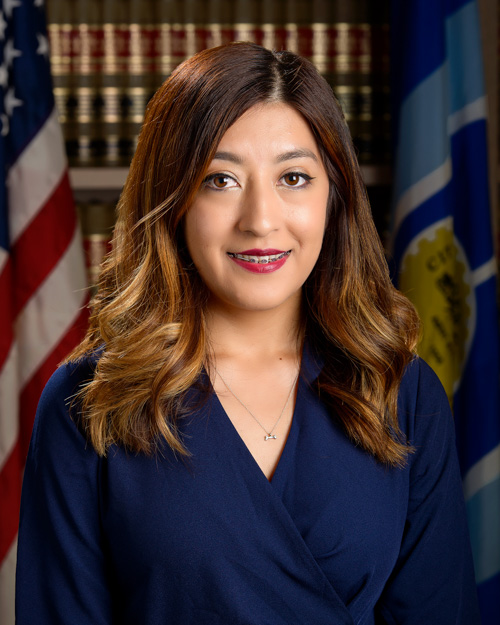 Barring an extraordinary event, there will not be a gay pride flag displayed at Garden Grove City Hall this month, which is Gay Pride Month.
The City Council did not come to a consensus on the issue at a contentious May 28 City Council meeting, which effectively ends the issue.
About 30 speakers aired their views. The majority supported flying a rainbow or gay pride flag during the month of June.
"I'm here to voice support for flying the pride and rainbow flag," said resident Bob Tucker.
Tucker cited an oft-used Muslim quote to drive home his point: "A lot of different flowers make up a bouquet."
Councilwoman Kim Nguyen has brought the proposal to the City Council, sparking a city-wide debate.
Council members John O'Neill, Phat Bui and George Brietigam, who all supported a proclamation recognizing June as Gay Pride Month, did not support flying a flag.
O'Neill said the city has a policy in place, and he chooses to follow it.
"We do have a flag policy and our flag policy for the last 60 years is we only fly governmental flags."
Brietigam criticized some supporters of the gay pride flag.
"We have various folks come here and if you have a difference of opinion… you become homophobic, racist, uncompassionate," he said. "We can't just have a logical difference of opinion. I'm offended by that."
Locals in favor of flying the flag said doing so would send a message that Garden Grove supports LGBTQ+ people who have long been marginalized.
"It's important to recognize people for who they are," said Ethan Wynn.
Chuck Jones implored the city to display the flag, saying it's not only the right thing to do socially, but it's the right thing to do economically, and he concluded with this:
"Homosexuality exists in over 450 species. Homophobia exists in one. So, what are you afraid of?"
Councilwoman Kim Nguyen, Mayor Steve Jones and Councilwoman Thu-Ha Nguyen have supported flying the flag. Councilwoman Stephanie Klopfenstein was absent because of illness during the May 14, 3-3 vote on the issue. There was no vote at the May 28 meeting, but Klopfenstein seconded Councilwoman Nguyen's motion to take a second look at the city's flag policy.
A handful of locals urged the council to vote no on flying the flag.
"I believe we already have a flag that represents every American," said James Webb.
Webb said if the gay pride flag is allowed to be displayed at City Hall, it will open the door for other non-governmental groups to demand that their flags be flown.
"Why not the Rebel flag?" he asked. "The Jewish flag? The Christian flag?"
One resident offered a compromise: Post all proclamations — including the proclamation recognizing Gay Pride Month — in the City Hall lobby.
Mi Nguyen and several others said LGBTQ youth are looking for affirmation; many are in despair and have attempted suicide because they are ashamed or feel unaccepted in their communities.
"This flag not only represents the LGBTQ community, it represents our story," Nguyen said. "I'm asking you to send a message to our youth."
At the end of the discussion, the council agreed to consider a new policy allowing commemorative flags to be displayed at City Hall. That meeting will take place June 11.