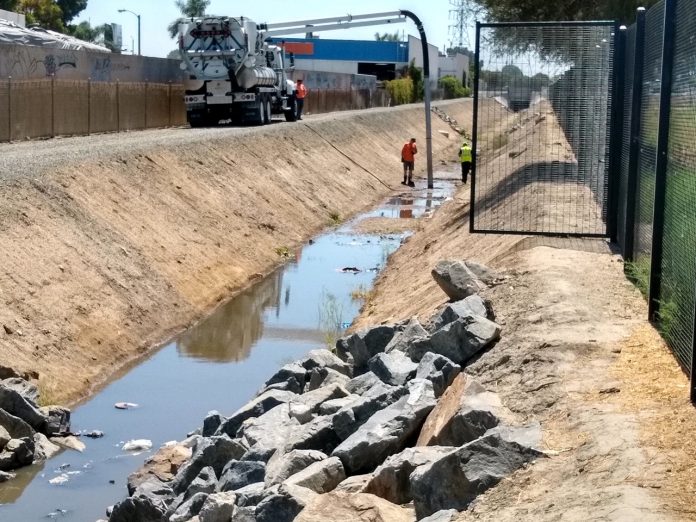 By Brady Rhoades
Almost a week after Stanton was blamed for a large sewage spill that resulted in the closure of Huntington Harbor and waters around Anaheim Bay, Sunset Aquatic Marina, Portofino Cove, Anderson Street Marina and Mother's Beach, Orange County locals are still confused.
They shouldn't be.
Those waters were never contaminated.
The sewage spill at Dale and Monroe Avenue in Stanton never made it past Katella Avenue.
"The sewage never left Stanton," said Mayor David Shawver. "The bottom line is we stopped the flow."
Orange County Health Care Agency officials reopened the beaches, acknowledged that the spill, in fact, never left Stanton, and stated that they were merely taking precautionary measures.
"Precautionary" might be an understatement.
The sewage spill, which occurred at about 10 p.m. on Wednesday, Aug. 28 owing to a blocked sewer main,  flowed down Monroe and went into an open channel, heading south. The flow, estimated to be tens of thousands of gallons, traveled about 400 yards down the channel and  petered out about 20 miles from any ocean water.
"The next morning we were out pumping it. We cleaned it all out," Shawver said.
Meanwhile, county health officials had closed beaches.
They reopened them on Friday, Aug. 30 after results of water quality tests conducted in the Huntington Harbour showed the water was not contaminated.
"I am grateful for the hard work of the agencies involved, and happy that Huntington Harbor waters will be open for Labor Day weekend," Michelle Steel, vice chairwoman of the Orange County Board of Supervisors, said in a statement. "The closure yesterday was a precautionary measure, but testing has shown the waters were not contaminated."
Locals flocked to beaches and waterfronts over a blistering Labor Day weekend, during which temperatures were in the 90s.
The spill did not affect water for home-use in Stanton, nor did it damage any infrasture along Dale and Monroe.