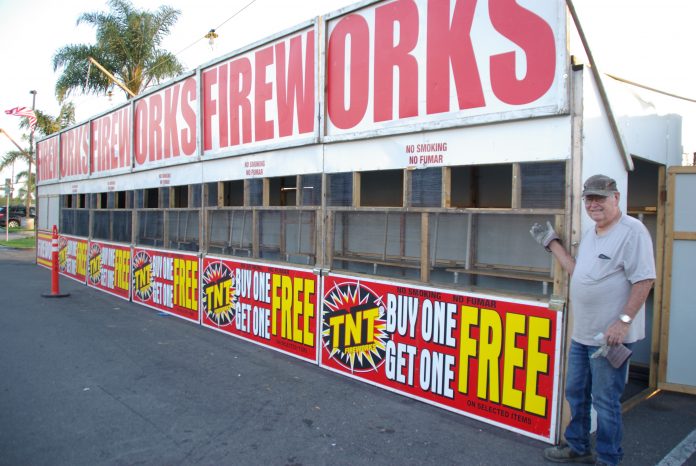 The City of Stanton will allow fireworks sales at stands such as this one at 12840 Beach Blvd.
Proceeds from sales at this stand will go to "Santa's Siren," which helps less fortunate children and families at Christmas-time.
At right is Bud Heitman. who is working on the booth.
Fireworks can be purchased July 1-4 and can be set off from 10 a.m. to 10 p.m. on Independence Day.