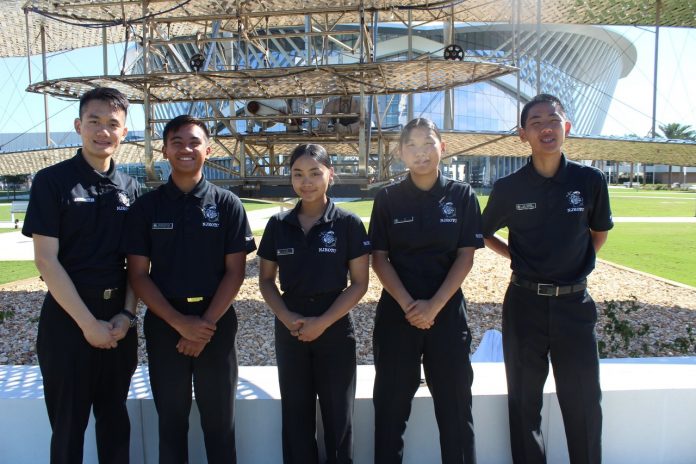 A five-member team of NJROTC cadets from Pacifica High School in Garden Grove recently scored near the top in the National Annual Brain Brawl Championship, held this year at Embry-Riddle Aeronautical University in Daytona Beach, FL.
The Pacifica squad outscored powerhouse teams from 47 other states, placing 7th nationally.
The Brain Brawl is an academic competition similar to the TV game show "Jeopardy," where cadets are asked questions from the Naval Science Curriculum, current events, entertainment and sports.