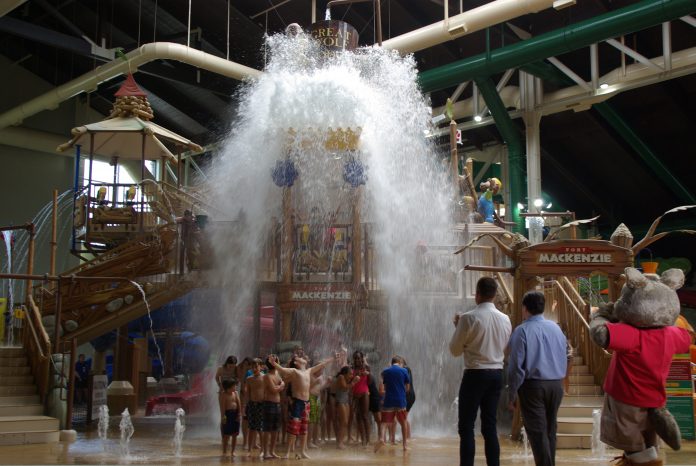 It's summer! And although temperatures have been in the 70s, it's sure to get warmer in the coming weeks, meaning kids and adults will be looking for ways to cool off.
One great way is by enjoying the water features at Great Wolf Lodge, shown above and below.
For more information about the lodge, 12681 Harbor Blvd. in Garden Grove, visit www.greatwolf.com.